#pharmaceutical business plan
#
A Free Business Plan Template For Sales Reps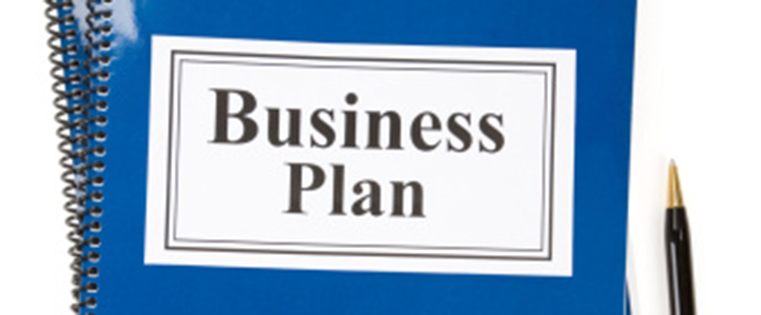 The holidays are over, but there's still time to give yourself an amazing gift. And just like Clark Griswold's membership in the Jelly of the Month Club, it's the gift that keeps on giving, the whole year. Unlike his gift, however, this one isn't in place of a bonus. In fact, it could help you earn an even bigger bonus.
This year, give yourself the gift of a business plan — one that clearly spells out your goals, how you'll pursue them, what you must do to get there, and what's in your way.
Here's a simple template with some of the key elements to get you started:
1) Goals
I've found it easiest to start with the end in mind and work backwards from there. Naturally, your goals will include your company's expectations (i.e. quota), but why not go even further?
Be more specific: What do you want to achieve?
A promotion? A certain level of income? A certain number of conversions per month? X number of new clients acquired over the course of the year? How about increasing your average deal size? Whatever it is, put it down in writing and build a plan to get yourself there.
It's powerful to write down our goals. Last year, I wrote five key goals on the whiteboard in my office. At year-end, I had hit four of them — including finally buying the car I've had my eye on for 30 years!
2) Strategy
Once you've articulated what you want to achieve, the next question is logical: How are you going to get there?
What new markets will you approach? What customers/prospects will you target? How you will frame the sales conversation or sharpen your sales story? What are the new things you will try on the phone, online, or face-to-face?
It's also a great time to take a few minutes and ponder the strategies you pursued last year. Which worked well and make good sense to reincorporate again this year? And which didn't work at all and either need to be adjusted or scrapped altogether?
3) Tactics/Actions
This section is critical because sales is a verb (it may not be in the dictionary, but in my book it is)!
There are way too many salespeople who are great at talking about what they are going to do, but when push comes to shove, there's no action. The most well-intentioned goals and the soundest strategies mean nothing if you don't know what steps to take to achieve them or put metrics in place to monitor your progress.
So for this section of your plan, ask yourself, "What activities am I going to commit to?"
For example, you'll have X number of face-to-face conversations per month or make this many prospecting calls per week. Whatever the activities are, they should drive what ends up on your calendar on a daily/weekly basis. If you're not currently using a CRM system to keep track of your prospects, HubSpot CRM is free, easy to use, and eliminates manual data entry like logging emails and calls. See for yourself how it will make your sales much more efficient.
4) Obstacles to Success
This is a unique addition I haven't seen in many plans, but I think it's an important component. This is where you have a chance to lay out what could prevent you from reaching your goals and also highlight areas where you might need some help. The blunt truth is that you likely know right now what may get in the way of your success. So instead of using these obstacles as excuses later, let's point them out on the front end.
Think carefully: What obstacles will keep you from succeeding?
Do you need new tools or different technology? More flexibility? Better internal support? Put it down in writing now. That way, when you present your plan to your manager (and I strongly encourage you to present your plan to your manager and maybe even a few peers), you give them a chance to support you by removing the obstacle or, perhaps, tell you to suck it up and deal with it. Either way, it's in your best interest to declare these potential pitfalls now so they're not lame excuses down the road.
5) Personal/Professional Development
This is another important aspect to the business plan that is often overlooked. I regularly see salespeople fail because they've stopped learning and growing. Many have become stale. Others are bored and ineffective from deploying the same techniques year after year. You wouldn't go to a doctor that didn't read medical journals and was treating patients with the same protocol he did 20 years ago, would you?
So commit to growing as a sales professional this year. Think, what are you going to do to grow in your career this year? What conferences are you going to attend? Which books are you going to read? Which sales blogs will you follow?
This five-part business plan template can be your gift to yourself that keeps on giving. Use your plan like a living document. Review it weekly. And make tweaks as necessary along the way. Let it dictate what makes it onto your calendar and what doesn't. At year-end, you will be amazed at what you accomplished and thankful you invested the time to do this now.